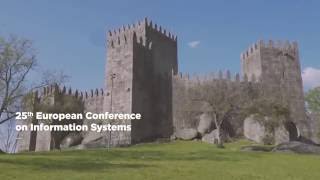 ECIS2017 Announcement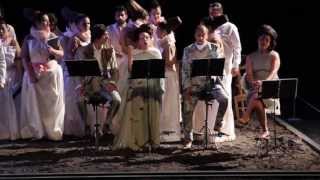 Guimarães Mini Documentary
ECIS2017 Announcement

ECIS 2017 will take place in Guimarães, Portugal at the Centro Cultural Vila Flor and is hosted by the Department of Information Systems of the University of Minho. The aim of the ECIS 2017 is to discuss the fundamental issues related to the role information systems research and education can play in creating a smart, sustainable and inclusive world.

Guimarães Mini Documentary

A mini-documentary about Guimarães Coordination: Comunidade Intermunicipal do Ave Production, CECS, University of Minho
ECIS 2017 will take place in Guimarães, Portugal at the Centro Cultural Vila Flor and is hosted by the Department of Information Systems of the University of Minho. The aim of the ECIS 2017 is to discuss the fundamental issues related to the role information systems research and education can play in creating a smart, sustainable and inclusive world.
The world is facing very complex and long-term challenges that require sophisticated and integrated responses in a context of globalization, strong interdependency, pressure on resources, ageing. Simultaneously, the creation and sharing of information and knowledge is growing at a fast pace. The increasing pace of technological innovation and qualification of human resources brings with it the hope that the economic and social changes necessary to the well being of the world population may occur in an effective way.
The Information Systems and Technologies have the potential to enhance the collective intelligence necessary to support a smart, sustainable and inclusive world. They can:
(i) improve the use of scarce resources;
(ii) engage citizens in the participative and self-organized processes required to improve regions' resilience and well-being;
(iii) enable innovative ways to do business;
(iv) support the effective use of huge amounts of information in private and public decision making;
(v) extend the human capabilities (physical and cognitive) among many other applications with a strong potential to contribute to effectively address the global challenges ahead.
We invite all of you to participate in the AIS [affiliated] prestigious conference ECIS 2017 that will take place in the historical city of Guimarães.
Helmut Krcmar, Virpi Tuunainen and Isabel Ramos.
Conference Co-Chairs.